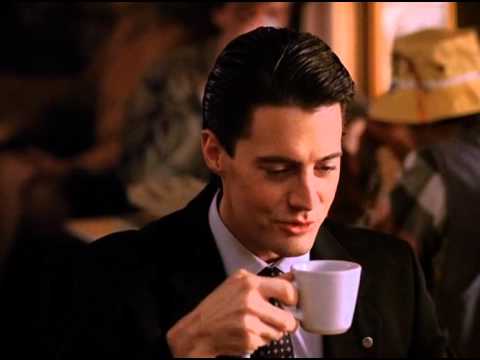 Apollo 11 Flight Log, July 27th 1969
Michael Collins (Apollo 11 astronaut): Say, the old White Team's really got a busy one tonight, huh? Charles Duke (Apollo 11 CAPCOM): Oh, boy. We're really booming along here with all this activity. Can barely believe it. Collins: What are you doing? Sitting around with your feet up on the console drinking coffee? Duke: (Laughter) You must have your X-ray eyes up. You sure can...
Croatia coffee movement brews up good will →
In pay-it-forward-style scheme, people purchase coffees for fellow citizens who are struggling to get by. Heartwarming follow-up to the coffee story we posted last week, in video by Al-Jazeera.
"On a January evening the winter gloom is only illuminated by the bright lights..."
– Having Coffee in Croatia
"Ideas quick-march into motion like battalions of a grand army to its legendary..."
– "The Pleasures and Pains of Coffee" by Honore de Balzac
How often do you see pretty coffee filters?
5 tags
Craft Coffee at the 8th Annual WIRED Store
We're excited to announce that WIRED Magazine selected Craft Coffee to be part of the 8th Annual WIRED Store in Soho this year! You can also find us in the online WIRED Store. [Red carpet of lights in Soho, WIRED Store Opening] WIRED describes the WIRED Store as an "elite pop-up gallery featuring the latest and greatest in gadgets, gear, art, décor and special events." ...
Giveaway: Win 2 Months of Craft Coffee!
Every morning we make a cup of coffee that is more or less a life saver. It's the 5 minutes of the day we can depend on to be truly amazing.  We'd love to see what your morning coffee ritual is like, so we've enlisted our friends at Backspaces to help.  Backspaces, a new photo-story app for iPhone, makes it easy to put photos and captions together to tell a story. Share...
1 tag
2 tags
2 tags
FOR IMMEDIATE RELEASE: Craft Coffee Wants to Save...
Craft Coffee, the company that pioneered a new kind of coffee-of-the-month subscription, has today launched a Kickstarter campaign to save your mornings.  The New York-based company plans to build the "most complete and exceptional coffee program in the Universe", reports lead engineer Nate Berkopec. Founder, Michael Horn, adds "The coffee experience is incomplete. It's in...
3 tags
August Sneak Peak!
Jason Burkum at Beansmith has been very busy carefully roasting the coffee you'll be sampling shortly. Look for notes of blueberry and jasmine and hints of lemon curd. We love it and we're sure you will too!
1 tag
Pro Tip Tuesday: Storing Coffee
This is probably one of the most frequent questions I get asked on bar: How should I store my coffee for maximum freshness?  Well, the answer is actually pretty easy: store it in a cool, dry place out of direct sunlight. Ideally the beans you are buying come in a bag with a one-way valve on it to let the off-gassing CO2 from the coffee out without letting oxygen in, so you can just roll down...
2 tags
Goodbye to .. Me!
Man, it's been fun. And educating. And challenging. But mostly just great! After 5 months at Craft Coffee I'm on to new paths and am letting someone else chat with you amazing people on twitter and facebook, the instagram photos will have the touch and style of someone else and the blog will… just continue to be awesome :) So, thanks you guys, for being part of the Craft Coffee...
2 tags
Pro-Tip Tuesday: Filter Out the Nasties
Not only is your Craft Coffee boxes on the way - you're getting a Pro-Tip too! Coffee has two ingredients: beans, and water. We at Craft Coffee clearly love to obsess over the beans, but without good water, even the nicest coffee may wind up tasting flat. Unless you live in a place with reliably low-mineral water, I highly suggest using at least a Brita pitcher or similar to filter the...
2 tags
Don't Lose Your Patience!
… your Craft Coffee June Box is on it's way.  Get excited! And let us know when your box arrives - we love to see your happy faces. @craftcoffee #cupofawesome
3 tags
Getting Ready for MADNESS!
We just received all of our coffee for the upcoming Craft Coffee June Box!  Have you been following our facebook and twitter for hints on who the roasters are this month? I'll give you a chance to guess! Tweet at @craftcoffee #cupofawesome and see if you get it right. These roasters want more people in the woods! 
4 tags
Coffee Wars
The latest tempest in coffee-pot amongst the coffee twitter-sphere is the question of cold-brewed coffee versus "japanese" style iced coffee. The debate was kicked off in large part by Oliver Strand's post on the subject, http://tmagazine.blogs.nytimes.com/2012/06/06/ristretto-i-dont-know-what-you-did-last-summer/, and involves a lot of coffee esoterica, but there are certainly...
3 tags
Music Monday: Craft Coffee Team - Richard...
It's Music Monday and today we have the pleasure of introducing a new Craft Coffee team member: Richard Battle-Baxter.  Richard will be on our Marketing team the next couple of months. Please give him a warm welcome and do a little dance-around to his amazingly happy playlist! Remember, you can also find this playlist on Spotify! The Morning Commute: Trey Songz – Can't Help But...
1 tag
Instagramming Like Crazy!
We have fallen in love with Instagram. Anyone and everyone can become a super-photographer and start living the dream! You could get a window into the Craft Coffee universe if you follow us - if you have great coffee photos we want to follow you back! Check out our gallery at Web.stagram or write us a comment!  See you there. Also, Instaderby is a great way to show off your photos. Try it...
3 tags
Pro-Tip Tuesday: Clean Out the Gunk!
IT'S TUESDAY, GUYS!!  Pro-Tip Time. I give you your favorite: Alex Bernson  Cleanliness is crucial to good coffee. There are many compounds in coffee that can dirty things up, especially the coffee oils that will coat your brewing equipment and go rancid if you don't clean them off. You should at least rinse, if not soap and scrub, your brewers after each use, but for deep cleaning,...
2 tags
Music Monday: Craft Coffee Team - Angie Chan!
This week's playlist is put together by the creator of the look and feel of Craft Coffee! Creative Director, Angie Chan, take it away! Music for mornings… Home by Edward Sharpe & The Magnetic Zeros  Wouldn't it be Nice by The Beach Boys Ooh La La by the Faces Annie Waits by Ben Folds Nighttiming by Coconut Records Pride & Joy by Marvin Gaye She's always been...
3 tags
Craft Coffee Crushes: Cannelle et Vanille
If you love to dream yourself away to a hammock on a beach-view-patio, imagining the lazy sunday picnics, the homemade lunches, the endless piles of strawberries and children playing in the garden, this is the blog for you.  Cannelle et Vanille makes you dream about amazing recipes for an idyllic summer. Why not try one of these three homemade ice creams: Butterscotch Smoked Almond, Raspberry...
2 tags
Pro-Tip Tuesday: Over or Under Extracted Shot
It's Tuesday which means Pro-Tip by Alex Bernson! For all you uber-coffeegeeks out there with an espresso machine in your kitchen, here's a good way to get a handle on what baristas mean when they're talking about a shot being "over-extracted" or "under-extracted".Get ready to make a shot of espresso as you normally would, but get 3 demitasse cups ready....
3 tags
Founder Finds: Crispy Asparagus
Before Mike Horn founded Craft Coffee he started What Is Fresh -  the best online guide to farmers markets in New York City! He clearly has a love for good things (excellent coffee, fresh veggies and local foods) and fell for these crispy asparagus on his stroll through the Union Square Farmers Market.  Tweet at @mikehorn and chat with him about your favorite recipe with asparagus!